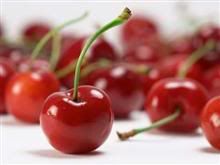 Oh the good old summertime! We have been enjoying lots of cherries, watermelon and blueberries this year. Nothing beats fresh fruit I think, and it is so healthy for us. My daughter just emailed me our flan recipe which I had misplaced. Its a family favorite and so delish! Want to try one? We do use a flan pan, you could probably use a pie pan though..just push the dough up the sides about a half-inch.
Flan...=)
1/4 cup butter/or marg...softened
1/2 cup sugar
1 egg
1 tea vanilla
2/3 cup flour
dash salt
Mix and spread evenly into a greased and floured flan pan. Bake about 14 minutes (350 degrees) or until cake is golden and springs back when touched. Cool and then turn out of pan.
Filling:
3 Tablespoons of sugar
2 Tablespoons of Flour
2 egg yolks
1/2 cup milk
Mix together in saucepan over medium heat, stirring constantly until thickened. Remove from heat and cool. Then spread on the cake (which is like a shell)..evenly. Now cover the top of the filling with whatever fruit you have on hand. Kiwi slices, blueberries, strawberries,some of several. I make 1-1/2 batches of filling. One of our VERY favorite desserts.
By the way, I put that puzzle back in the box unfinished, I figured my time was more valuable than the 99 cents we paid at Good Will for that pretty thing. I've done hard puzzles before but I'm going to steer clear of Irish landscapes from now on...lol.